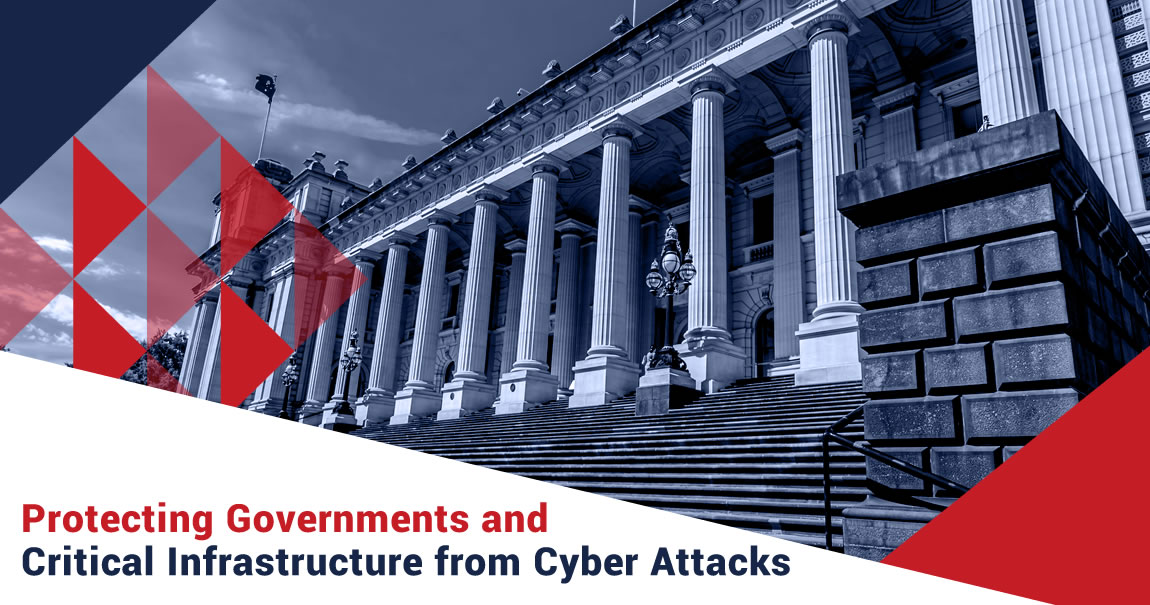 More Projects with Limited Resources
Government Departments have an increasing number of projects with changing priorities despite having limited resources to get everything done. Cybersecurity needs to be a high priority for Government departments and Critical Infrastructure, and security solutions need to be simple and effective to provide the required level of protection.


Increasing Compliance Requirements
Federal, State and Local Government are under increasing pressure to assess themselves against and meet a range of compliance obligations, such as the Information Security Manual (ISM) and the Essential 8 controls. This compliance journey can be a long and complicated process of implementing an Information Security Management System (ISMS), but Red Piranha is here to help you along this journey.
The latest Auditor General's Report of NSW Councils highlighted some significant short-falls in compliance to Essential 8:
85% have zero maturity in application whitelisting.
73% have zero maturity in user application hardening.
73% have zero / level 1 maturity in multifactor authentication.
39% have zero / level 1 maturity in daily backups.


Government Panels
Red Piranha has been highly active in the Australian Government ecosystem and we currently sit on the following Government panels:
Red Piranha is registered on the National Digital Marketplace Panel (SON3413842) to provide Cyber security software, hardware and services to a range of government departments.
We are approved for the NSW GOVT ICT Services Scheme Advanced Registration Supplier List SCM0020 as a Registered & Advanced Supplier.
We are also registered as an ICT supplier on the Victorian, Western Australian and Tasmanian state government ICT services panels.
Red Piranha was invited by the Australian Federal Government to join the Australian Government's ASEAN 2018 Cyber Security Mission, partnering with AustCyber and the Australian Trade Commission (AusTrade).
Red Piranha won the Global InfoSec Awards for "Next-Gen in XDR" and "Next-Gen in Attack Surface Management"categories at the RSA Conference in 2022.
We have been nominated for the "Cyber Business of the Year" 2022 for the Australian Defence Industry Awards. Making it into the final 5 with organizations like Downer and Lockheed Martin is a great achievement for an emerging Australian company.
We are an ISO27001 certified organisation as well as an authorised certifier for our clients. We are also ISO9001 and CREST ANZ certified. We are proudly Australian Made and are passionate about building sovereign capability in Australia.
ISM and Essential Eight
The Australian Cyber Security Centre is responsible for the development of the Information Security Manual (ISM) and Essential Eight security controls to help government departments and councils secure themselves against a range of cyber threats. The Crystal Eye XDR platform and our Crystal Eye Attack Surface Reduction (CEASR) app have been developed to address the key requirements of ISM and Essential Eight.
Meeting these requirements requires a comprehensive security program covering all areas of cybersecurity.
Crystal Eye XDR
Red Piranha's Crystal Eye XDR platform and integrated services can help achieve a number of these compliance areas with minimal investment of both time and money to get you secure and compliant as quickly as possible. This allows you to tick the compliance boxes and get on with other projects.
With Crystal Eye XDR and our trademarked eCISO service, you can get on with your business knowing you're protected by Red Piranha.
Learn more about our cybersecurity solutions for government.