SECURITY REVIEW
Cybersecurity Review (CSR)
KNOW WHERE YOU STAND
Too many organisations don't fully understand their overall security posture;
Take a proactive, risk-based approach to securing your business.


GET THE ASSURANCE YOU NEED
Cybersecurity is complicated and it's hard to know if you're doing it right;
It's time to get an independent review.
Risk management is essential for the continuity of any organisation. It's part of managing your business, particularly operating in today's digital world.
Over 90% of cloud breaches occur due to human error.

Only 5% of company networks are adequately protected.

Malicious hacker activity is on the rise, particularly in the SME space. On average hackers strike every 29 seconds.
Security breaches can happen to any business, anywhere, at any time. A Cybersecurity Review is about understanding those risks across your organisation so they can be managed, controlled and mitigated.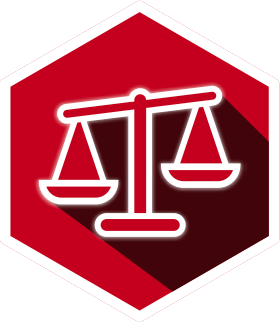 BENEFITS


Understand your posture
-
Identify gaps
-
Start the certification journey
Red Piranha's security reviews are delivered by our team of certified security professionals and tailored to meet your specific needs.
Crystal Eye customers can also benefit from automating a range of technical assessment activities.
Are you secure?
Our Cybersecurity Review (CSR) service is designed to prepare you and mitigate the unexpected - evaluating your current level of readiness / exposure, then providing a roadmap that's both cost-effective and easy to implement.
Managing risk is critical. It all starts with a security review.
It's never too late to conduct a security review and with our support, the process is simple.
To help our SMB and Enterprise clients tackle the ever-changing environment and adapt to current business needs - such as Remote Working, BYOD, IoT and 3rd Party risks - we have put together packages designed to ensure your business remains agile yet secure, providing complete peace of mind, knowing your business data, employees and customers are protected.
We'll assess your IT operations and configurations to verify its effectiveness against the latest threats, report on risk severity and make recommendations using industry best practices.
Packages
CSR packages start from just a few thousand dollars*
High-level review of your current technology stack
Cyber risk rating for your business
Report outlining recommended next steps
'Cybersecurity Review' Certificate of completion
​​​​​​​

Security Reviews for Enterprise
A more comprehensive and tailored service is available under our Security Risk Assessment (SRA) service, for more extensive business needs that require a higher level of assurance and compliance.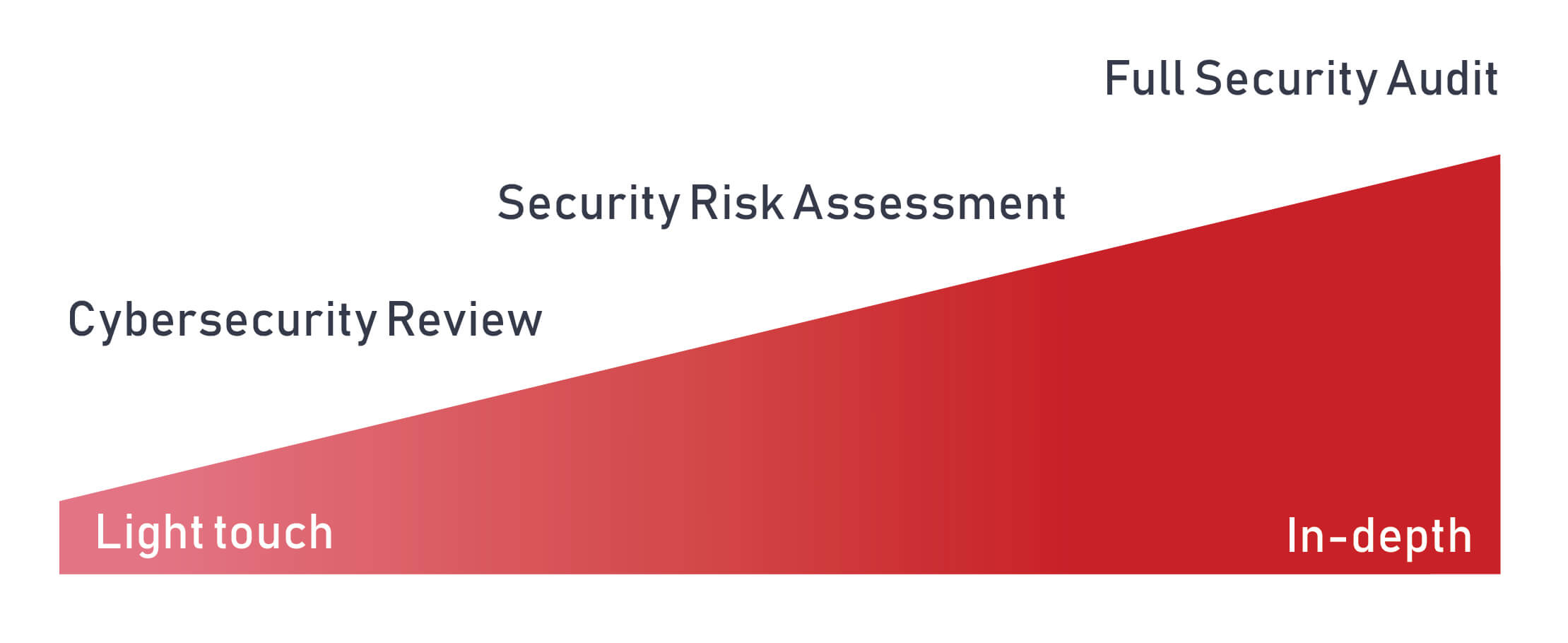 Looking for more insight?
Get greater awareness of your current security posture with our Vulnerability Assessment and Penetration Testing (VAPT) services.
Where to from here?
Our Cybersecurity Review is the first step to achieve Cybersecurity maturity for your business.
We will review your current technology, identifying any gaps and core concerns in your present operations, which may prevent your capacity to keep operating during a crisis. Following these initial findings, we can assist you with an ongoing, manageable plan.
Need immediate help?
We're here for you. Our packages are designed to assist you with immediate response, working with you to determine the level of threat and actions required to protect your systems with additional hours and individual packages available to best suit your organisation's needs.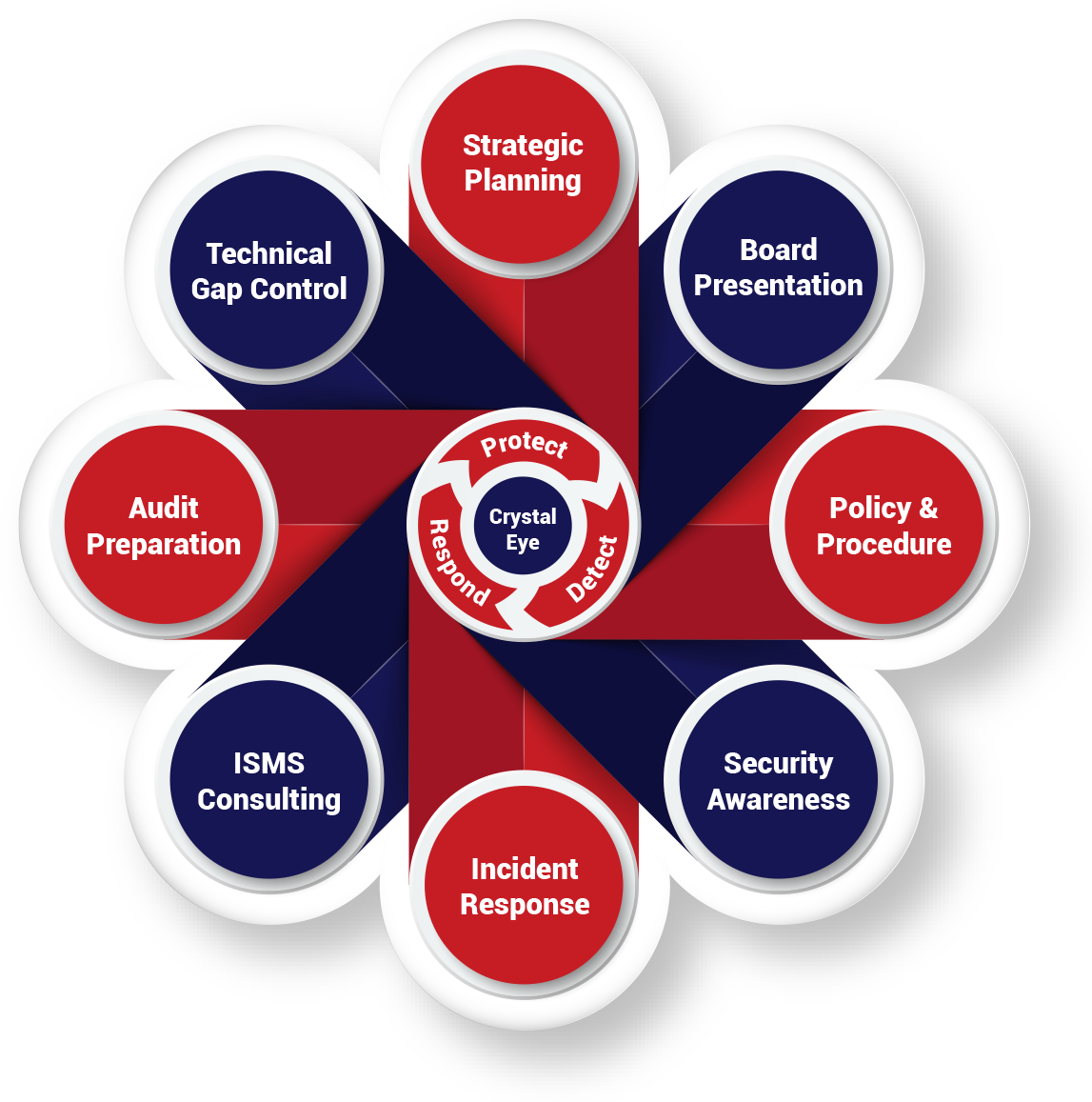 Looking for extra security?
Our Crystal Eye XDR platform combines our Security Information and Event Management (SIEM) and Endpoint Detection and Response (EDR) solutions to provide the most comprehensive security on the market at a price to suit every budget.
Multiple layers of protection
* Get in touch for pricing options based on your needs.