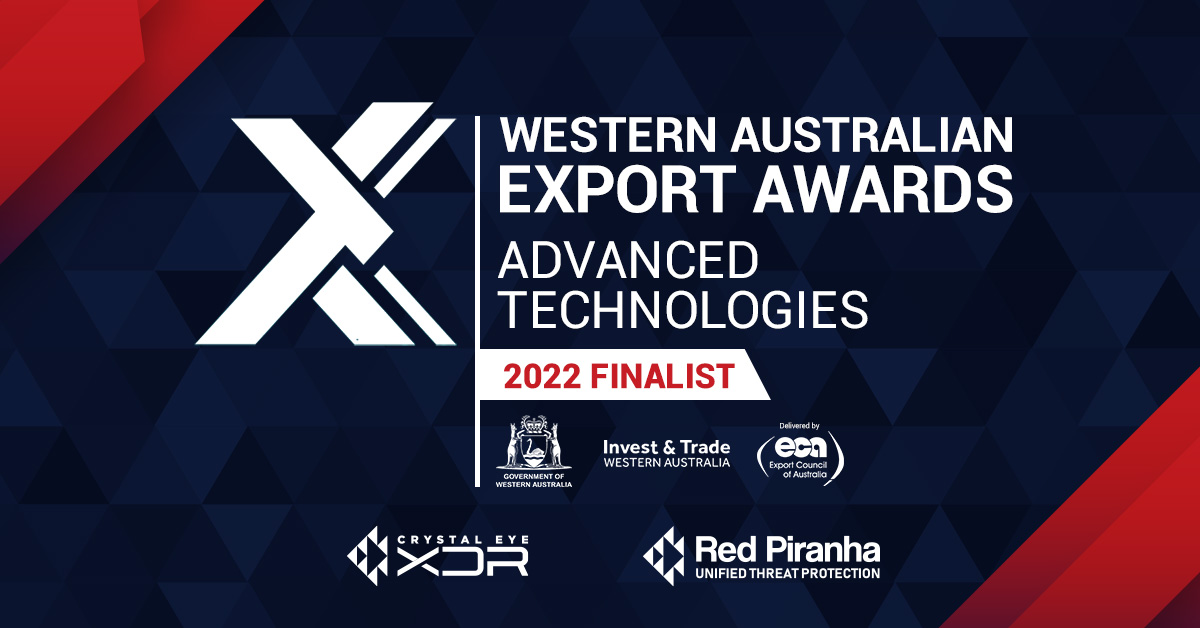 Red Piranha, Australia's leading developer and manufacturer of advanced cybersecurity technology, is honoured to announce that we have been named a finalist in the 2022 Western Australian Export Awards, 'Advanced Technologies' category.
This is the second year we have been nominated for the Western Australian Export Awards. Last year, the Export Council of Australia recognised us as an export leader by awarding us their 'Emerging Exporter' during the Western Australian Export Awards.
The Western Australian Export Awards recognise the success and resilience of WA exporters and their achievements in the international market. The Advanced Technologies category acknowledges the exporters for their outstanding international success in information technology (IT), digital technologies, software, hardware or digital services.
This year's judging criteria include the export growth achieved, the ability to sustain that growth, the value and contribution of exporting to business expansion, and more.
"We are thankful to the Export Council of Australia, the WA Government's Department of Jobs, Tourism, Science and Innovation and Invest and Trade Western Australia for naming us as one of the finalists in the Advanced Technologies category. The WA Export Awards recognises WA exporters engaged in international business who have achieved sustainable growth through innovation and commitment. This recognition is an endorsement of Red Piranha's hard work and dedication."

Adam Bennett, CEO at Red Piranha
The winners will be announced during the 2022 Western Australian Export Awards Ceremony at Government House in Perth on Tuesday, 4th October 2022.
This is Red Piranha's fourth award win and/or nomination for 2022 following our Defence Connect Australian Defence Industry Awards nomination and winning the Global InfoSec Award for Next-Gen in Extended Detection and Response (XDR) and Next-Gen in Attack Surface Management at the RSA Conference 2022.
To learn more about Crystal Eye XDR and our extensive range of cybersecurity solutions, please visit redpiranha.net.
Date Published
September 09, 2022