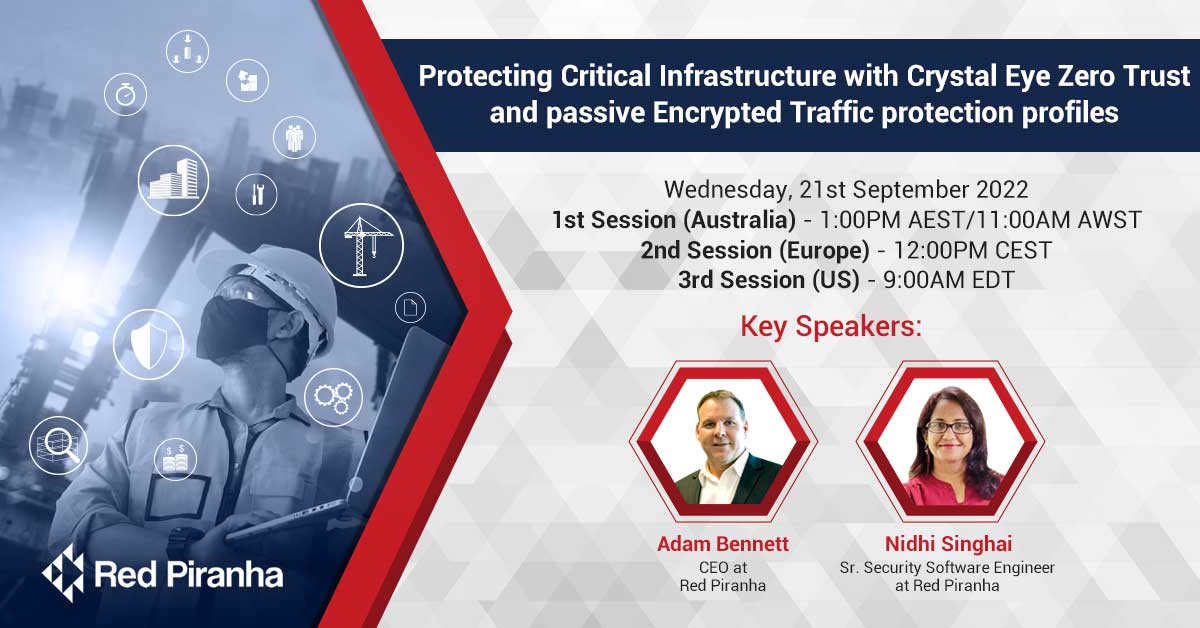 ---
In this education sprint session, Red Piranha's CEO, Adam Bennett and Lead Engineer, Nidhi Singhai, will take our partners through protecting modern-day networks and critical assets from modern-day threats.

Utilising Crystal Eye's propitiatory UCMI technology alongside its Patented Network Application Aware Encrypted traffic control feature, partners will learn how to separate critical assets from harm, as well as set passive encrypted traffic protection profiles on end IoT devices to lock down network segments for high-level protection.

Learn what controls to consider for Zero Trust needs in IoT segmentation for the NIST framework.
Set up segmentation to roll out ZTNA control over Data storage and Critical Infra IoT assets to reduce risk and harm.
Learn how to set passive Encrypted traffic baseline profiles on IoT devices for maximum network protection with no interference to operational environments.
See how encrypted passive network control on IoT devices can allow you to detect threats early and respond quickly to reduce risk.
---
Where: Online via Demio
When: Wednesday, 21st September 2022
1st Session (Australia) - 11:00 AM AWST / 1:00 PM AEST
2nd Session (Europe) - 12:00 PM CEST
3rd Session (US) - 9:00 AM EDT
---
Key Presenters
---
Adam Bennett - CEO at Red Piranha
Nidhi Singhai - Sr. Security Software Engineer at Red Piranha